SA startup Virtual Actuary may consider 'combo valuation' with US partner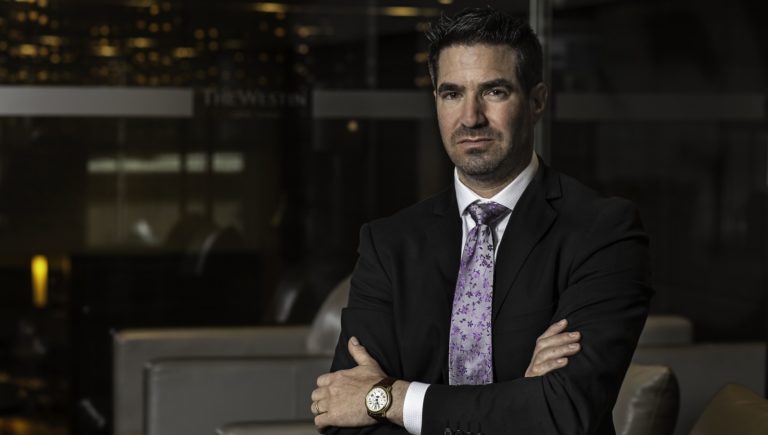 Six months after turning down an investment offer from a major SA insurance company, SA startup Virtual Actuary is in the US for talks with venture capitalists — including some who are keen to do "a combo valuation" with the startup's US partner, software developer Insurtech Global.
Virtual Actuary co-founder Adi Kaimowitz has been in the US for the past week after being invited to speak on disruption in the actuarial world at an event at the Hartford Insurtech Hub in Hartford, Connecticut (See a video of the talk he did in Hartford on Thursday last week below).
Virtual Actuary, which Kaimowitz founded in January last year with his wife Aliya and 20 actuaries, operates virtually with actuaries working either from home or in the clients' office.
Unlike large actuarial companies, the startup allows actuaries to take the bulk of fees earned from any client. Like this, Kaimowitz claims actuaries on their books earn "more than double than anywhere else".
In an email to Ventureburn yesterday Kaimowitz said in a bid to close the startup's first round of funding, he is meeting with a number of venture capitalists who have expressed an interest in having both Insurtech Global and his startup work together "as possibly one unit". One suggestion, he said, made by some venture capitalists is that "a combo valuation" be discussed.
"We'll see if this is practical. Insurtech Global's business is an actuarial software company and our business Virtual Actuary is an actuarial consulting business so our businesses complement each other well. The VCs we are chatting with like the full solution.
"I am also chatting this week with the MD of an influential investment bank based in San Francisco, who seems interested in assisting Virtual Actuary to find a good deal.
Opening company in US
"I'm here opening up the new US Virtual Actuary company, engaging with new clients and looking for the right investor," he said.
Kaimowitz pointed out that the valuation will depend on "the vision" of the investor. "Hopefully they share my vision that to do what we want, which is have actuaries consulting from home in virtual reality and disrupt a multi-billion dollar global market, will take more than your average investment," he added.
He called it "very significant" that a South African is asked to speak in the US on global disruption in the actuarial world and is testament to the hard work his startup has put in.
He said Virtual Actuary now has over 40 actuaries based around the world servicing 39 regular clients, and is expected to post a revenue of R14-million at the end of its first financial year, next month.
Kaimowitz added that his startup also recently won an award for innovation in Insurtech at France's Les labellisés Finance Innovation.
Written by Stephen Trimm