SA web platform Virtual Actuary turns down bid from major insurance firm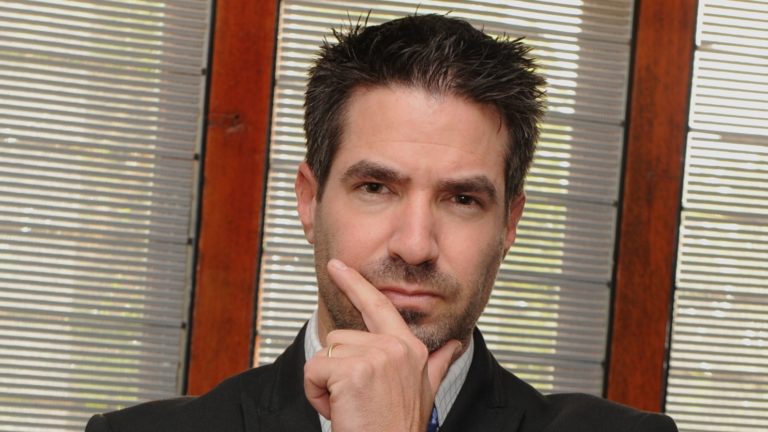 Things are hotting up for SA web platform Virtual Actuary, which allows actuaries to collaborate on projects without the need for expensive offices. The startup last week turned down an investment bid from a major local insurance company.
Speaking to Ventureburn today, the platform's co-founder Adi Kaimowitz declined to name the interested insurance company, but said that the firm wanted to take a 65% to 70% stake in his company which he said didn't make sense to the founders. He added however that the parties did not discuss a selling price.
Despite turning the bid down on Friday (6 July), Kaimowitz said he has opted to "keep the door open" to any future bids. "I wouldn't be as naive to think that this would be the last (approach from investors)," he added.
The startup — founded by Kaimowitz and his wife Aliya and 20 actuaries — launched its platform in October last year. Since then the number of actuaries on their books has grown to about 30.
Most of the platform's clients are large local insurance companies. Just a few months ago the platform secured what Kaimowitz refers to as a "huge" client in Texas that retails actuarial software. The contract involves local actuaries providing product support to local clients that use the software.
Without revealing the value of revenue his platform is currently generating or the exact increase in revenue the platform has experienced, he says he has seen a "significant" increase in monthly revenue.
'Organised collaborative'
Kaimowitz spent 10 years working as a recruiter of actuaries where he says he was able to build strong relationships with a number of actuaries.
About three years ago he noticed how social media site LinkedIn had taken over much of recruitment once handled by traditional recruiters. It was when he recalled his many conversations with independent actuaries who often complained that they lacked the administrative capacity to take on more work, that he decided to set up what he today calls an "organised collaborative".
He says since its launch the platform has turned earnings for actuaries on its head. The business takes between five percent and 18% depending on the size of the client. The platform usually takes a higher cut when dealing with larger clients with bigger budgets.
Franchise model
Looking to the future, Kaimowitz says his idea is to franchise the business to different regions around the world, enabling actuaries in a particular region to utilise their own version of the platform.
A big opportunity he reckons is servicing the growing market of insurtech and fintech firms, that require advise in setting up, pricing of products and financial report.
Yet one challenge he admits is the difficulty in taking on work that some insurance clients might deem to sensitive to outsource. But perhaps not for long.
Kaimowitz points out that his platform has access to virtual private networks (VPNs) that limit the ability for actuaries to compromise the information clients store in the cloud. Such VPNs were not available to startups as off the shelf sotware until recently, he adds.
Just a few months ago Virtual Actuary clinched a contract from a major insurance company that has long gone to large accounting firms.
With lower overheads than those of the big accounting firms it's clear that his virtual platform is steadily eating away at the former's share of the pie. No wonder investors are keen to grab a slice.
Featured image: Virtual Actuary co-founder Adi Kaimowitz (Supplied)